Did You Know?
The Average Lubrication Program Creates
$500,000 Per Year in Unnecessary Costs.
The average lubrication program leads to higher maintenance costs, decreased reliability and unplanned downtime. You can solve these issues, but you need a plan to get it done.
An Ascend™ Assessment gives you a customized road map for quick wins and long-term success in lubrication, and Noria experts will support you every step of the way.
Other Noria Services
How We Can Help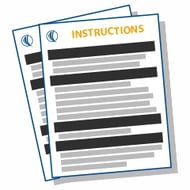 Procedure Development
Detailed lubrication procedures are critical for improving machine reliability or lowering maintenance costs. Procedures that are built with best practices and a proactive mindset can help eliminate root causes of failure.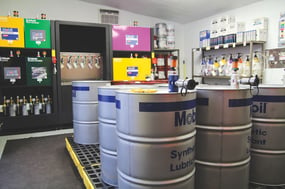 Lubrication Storage Design
Protecting your lubricants and machines from the effects of contamination and lubricant degradation begins with in-plant storage. Noria can help you design a system to ensure the correct, clean and dry lubricant is properly delivered every time.
What Customers Are Saying
"With our oil analysis, we were able to determine the failure mode before it happened. A repair was around $15,000 for one boiler feed pump. Through oil sampling, which cost around $35 per sample, we were able to achieve a huge savings." William Miller, Senior Engineering Technician at Clifty Creek Generating Station