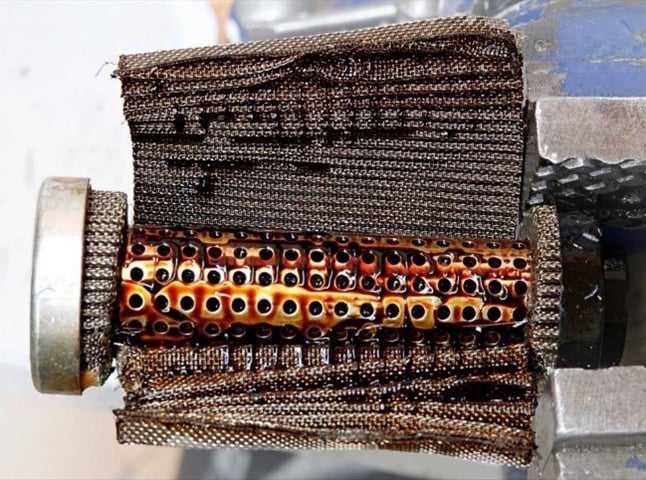 Are Your Filters Doing Their Job?
Filter Testing Services (FTS) from Noria can give you a deeper understanding of your filters, lubricants and machines. Noria can help you test used filters for the purposes of Root-Cause Analysis, Identifying Impending Machine Failure or to ensure new filter performance.
Used Filter Analysis
Used filters offer a compiled historical record of wear particles generated in various frictional services such as bearings, gears, pistons, pumps and cams.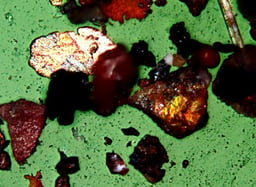 Example image at 500X Sized 0.5-250 μm from a Filter Testing Services report showing a moderate amount of metallic wear debris damaged by electrostatic discharge arcs along with coked lubricant and silica crystals.
Other particles are also examined and include manufacturing debris, environmental and airborne dust, corrosion particles and various close-proximity contaminants.
Understanding what is in a used filter provides a detailed account of the overall health and state of the lubricant and machine.
Used Filter Testing Options
Filter Debris Analysis (FDA) Using Manual or Automated Processes (ASTM D7919)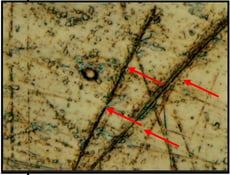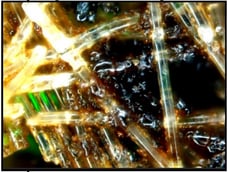 Example Examination for Electrostatic Discharge (ESD) Damage
Particle extraction and resuspension
Scanning electron microscopy (SEM) for particle size and shape and for particle composition analysis (EDS)
Ferrographic Debris Analysis (ASTM D7690)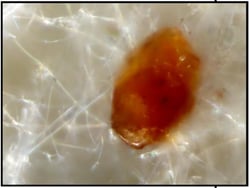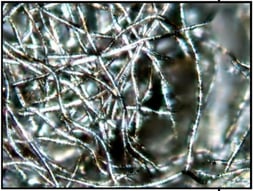 Example Images from Particle Distribution Analysis Report
Particle Micropatch Imaging (ISO 16232 & ASTM D7670))
Gravimetric analysis (particle density in filter media)
Durban analysis (percent of total particles that are ferrous and non-ferrous)
Varnish and sludge analysis (as found on the filter media and hardware); related to oil oxidation, precipitated additives, thermal degradation, soot agglomeration and coolant contamination
Examination of the filter for overall condition, defects and mechanical damage (ruptures, fractures, media cracks/tears, etc.)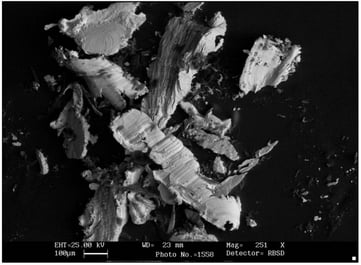 Example of Scanning Electron Microscope (SEM) Analysis of Particle Matter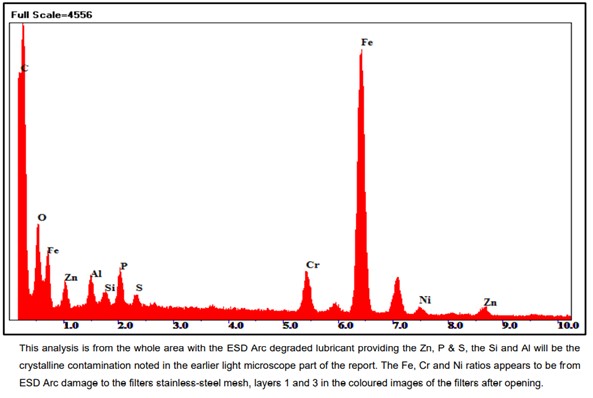 Example Chart Describing Elemental Ratios Related to ESD Arc Damage
New Filter Performance Testing
New filters should be tested periodically to confirm their performance meets applications requirements. Testing done by laboratory analysis independent of the filter manufacture ensures unbiased data and interpretation.
Typical tests performed include:
Fabrication Integrity Testing (Bubble Point, etc.). Non-destructive (ISO 2942, etc.)
Multi-pass Testing (Beta). Capture Efficiency, Dirt-holding Capacity and Pressure vs. Flow (ISO 16889, ISO 4548-12, etc.)
Drawn Down Test
Flat-sheet and Media Integrity Testing