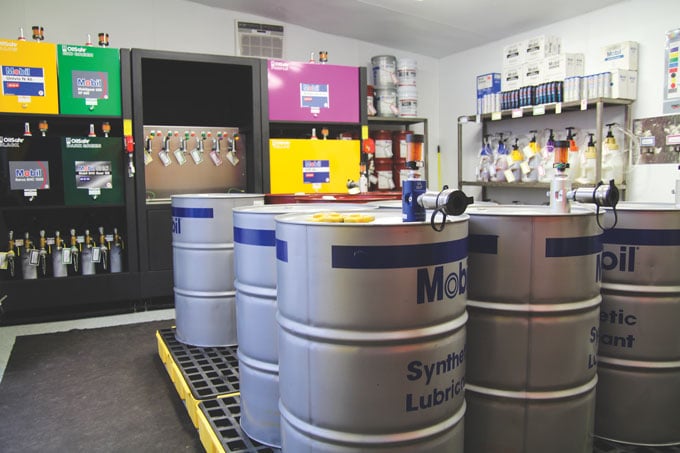 Lubricant Storage and Handling Design
Lubricants that live in a dirty environment with frequent changes in temperature and moisture, will become contaminated and degrade faster. If your lubricants are not protected in storage, they cannot optimally protect your machines in service.
Updating your lubrication storage area (or "lube room") is a cost-effective way to help your lubricants perform better and last longer. Combined with updated handling equipment and practices, a lube room update can improve machine reliability and foster a better lubrication culture at the same time.
It takes knowledge and experience to create a world-class lubrication storage area quickly and efficiently. Noria experts have helped plants across the globe make it happen—what could we do for your lube room?